Thanks for visiting our blog! Enjoy reading our posts and getting to know us!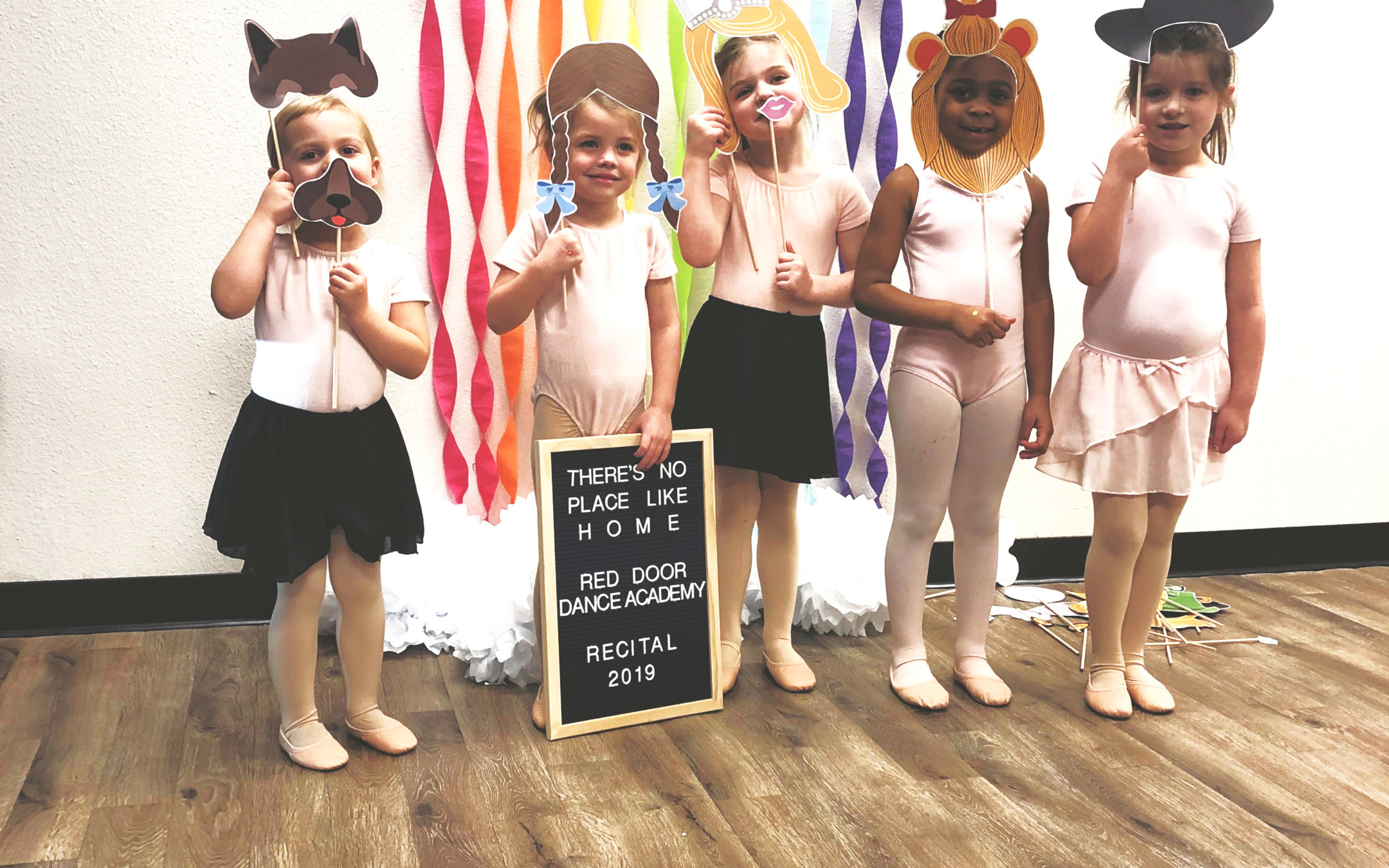 Wow, January is (almost) over and we are back in full swing at Red Door! We had a busy break preparing for all the exciting things that will be happening at our studio regarding recital–and we even fit in some time for our families to celebrate the holidays! This post shares the story behind finding the perfect recital theme and how we revealed it to our dance family AND gives you the 4-1-1 regarding The Red Door Costume Advantage!

We revealed our Wizard of Oz inspired recital theme, "There's No Place Like Home!"
Seems fitting, right? As a kid, I couldn't wait to grow up and move out of Texarkana. Funny enough, no matter where I lived I wanted to visit home frequently. After I got married, my husband two dogs, and I moved to Dallas to start our lives together. The only thing that felt like home to me once we moved to Dallas was my job at Red Door in Wylie. During our three years in Dallas, everything at Red Door, and I mean EVERYTHING from the staff and friendships I created and the dancers in my classes who made me I recognize a younger version of myself, to the dance parents that grew into friends that led me to my beautiful godchildren–were all giving me the sense of community that I was longing to be close to. When I wasn't at work, John and I were on the road. Road to where? Texarkana. For what, you ask? To be HOME. When we decided that moving back was the right move for us, we knew we wanted to open a studio–one year, a lot of LITERAL blood, sweat, and tears later here we are! Approaching our first recital! What better way to celebrate Red Door Texarkana's first recital than celebrating HOME, There's no place like it!

We revealed our recital costumes on fun posters in the lobby!
COSTUMES! Our dancers are STILL loving our posters that display their costumes in the lobby! Do you know the Red Door Advantage when it comes to recital costumes?
-All costumes neatly packaged in a zippered garment bag for easy, safe storage.
-Clear labels on every costume that also shows how your dancer's hair, shoes, and costume accessories should be worn.
-Each costume label ALSO has your dancer's stage rehearsal date/time AND show date/time so you have it in one place with the costume.
-Tights are INCLUDED with your recital costume (if the costume requires tights) so you have a brand new pair for the show!